PRESS RELEASES 2014
DECEMBER 18, 2014 T.J. GREEN LIVE MICROELECTRONIC WINTER WEBINARS WEEK SERIES
---
NOVEMBER 1, 2014 - VPG AND ES COMPONENTS REALIGN RELATIONSHIP ON BULK METAL FOIL PRECISION RESISTORS, PRECISION CURRENT SENSE RESISTORS, AND CALIBRATION EQUIPMENT

---
OCT 23, 2014 GM SYSTEMS EXHIBITS AT NORTH N.J. IEEE MICROWAVE MINI-SYMPOSIUM
---
OCTOBER 20, 2014 MICROCOAT DEVELOPS NEW IMPROVED MATERIAL TO ATTACH LCP LIDS TO LCP PACKAGES FOR OPEN CAVITY MICROWAVE MMIC AND HYBRIDS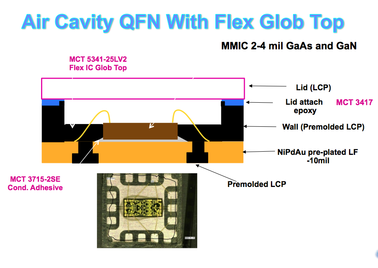 ---
OCTOBER 10, 2014 OMMIC RELEASES NEW DATA BOOK
September 8, 2014-GM SYSTEMS TO EXHIBIT AT THE NJ IEEE MICROWAVE SHOW - ON THURSDAY, OCTOBER 2, 2014 HIGHLIGHTING ITS RF AND MICROWAVE SUPPLIERS

---
September 5, 2014 -TJ GREEN ASSOCIATES LLC TO PRESENT LTCC PACKAGING TECHNOLOGY COURSE - OCTOBER 9, 2014 IN CARLSBAD, CALIFORNIA
September 3, 2014 - OMMIC Announces GM SYSTEMS as New Sales Representative in Eastern U.S.

AUGUST 7, 2014 GM SYSTEMS TO REPRESENT CONSULFEM S.A IN THE U.S FOR PARKING ACCESS SYSTEMS AND CLOUD BASED CONTROL SOFTWARE.
July 23, 2014 ES COMPONENTS ADDS TWO NEW FRANCHISED LINES- SKYWORKS-ISOLINK AND ADVANCED SEMICONDUCTOR INC.
July 10, 2014 Vishay Precison Group G (NYSE: VPG) today announced that its Powertron resistor brand has introduced the first seven devices in its S Series of precision foil current sense resistors http://www.vishaypg.com/powertron/current-sense/ Offering a TCR of ±2 ppm/°C — the industry's lowest for high-power current shunts — the SHR, SHS, SNR, and SPR devices provide power ratings to 80 W in a variety of epoxy packages.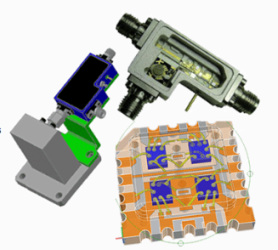 ---
July 8, 2014 KORTAN MICROELECTRONIC INTERCONNECT
THERMISTOR PASTES AVAILABLE
July 4, 2014 MICROCOAT ADDS UV CURE LED LAMP
JUNE 25, 2014 MICROCOAT TECHNOLOGIES INTRODUCES A NEW LINE OF EMI/RFI MATERIALS
JUNE 18, 2014 MICROCOAT TECHNOLOGIES ADDS NEW MEDICAL CLASS VI ADHESIVES LINE
JUNE 14, 2014 GM SYSTEMS/AGILE MICROWAVE TECHNOLOGY TO GIVE RF AND MICROWAVE MICROELECTRONIC PACKAGING SEMINAR AT IMAPS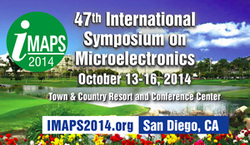 ---
JUNE 13, 2014 CIRTEK ELECTRONICS APPROVED ASSEMLY SITE FOR VISHAY HERMETIC PRODUCTS
JUNE 10-12 SEE US AT MD&M EAST AT JAVITS CONVENTION CENTER IN NYC
JUNE 5, 2014 - ES COMPONENTS LLC ANNOUNCES NEW SALES REPRESENTATIVES GM SYSTEMS
IMS2014 JUNE 2-5 TAMPA .....SEE YOU THERE
MAY 6, 2014 MICRO PRINTING SYSTEMS EXHIBITS AT THE NEW ENGLAND iMAPS SYMPOSIUM, BOXBOROUGH, MASS.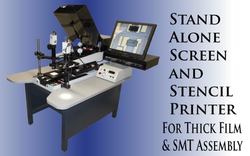 ---
APRIL 17, 2014 DTA S.A. RELEASES NEW CAPABILITIES BROCHURE
APRIL 11, 2014 GM SYSTEMS TO REPRESENT
ES COMPONENTS - BARE DIE & PASSIVES DISTRIBUTOR

---
April 9, 2014 Agile Microwave Technology, Inc. Featured in Litron's Company Spotlight.

---
APRIL 4, 2014 TJ Green Associates to offer a Microwave Packaging Technology Course in Boston, MAY 7-9th

APRIL 1, 2014 SIGNETICS DEVELOPS REVOLUTIONARY WRITE ONLY MEMORY FOR BITCOIN
MARCH 31, 2014 "60 Minutes" Segment on High Frequency Trading (HFT)
MARCH 31, 2014 Microcoat announces.. UV CURABLE NON SILICONE FLEXIBLE GLOB TOP FOR SEMI'S AND MCM'S A NEW DEVELOPMENT FOR GLOBTOP AND FINE WIRE PROTECTION FOR RF DEVICES

MARCH 25 - 30TH, 2014 DTA S.A. EXHIBITS AT THE ARGENTINA PAVILLION AT FIDAE 2014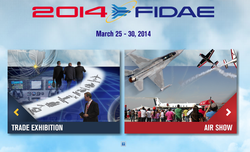 ---
MARCH 24, 2014 AGILE MICROWAVE TECHNOLOGY, INC. HIGHLIGHTED IN LITRON CORPORATE SPOTLIGHT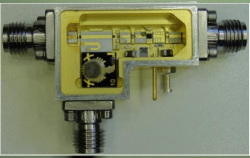 ---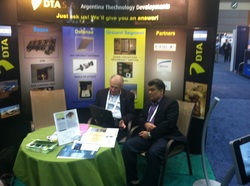 ---


FEBRUARY 14, 2014
GM SYSTEMS TO REPRESENT COMPUPOWER PRIVATE LIMITED IN N.Y.,CT, AND N.J.FOR 1553 TRANSFORMERS AND BUS COUPLER PRODUCTS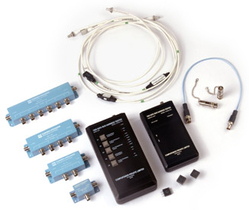 ---
FEBRUARY 14, 2014
Applied DNA Sciences will be an on-site exhibitor at the
CMSE 2014 conference. February 18 - 20, 2014 LAX Radisson Hotel Los Angeles, CA


JANUARY 15,2014
DTA S.A. TO EXHIBIT AT SATELLITE 2014 IN D.C.

---
JANUARY 12 , 2014 -
MicroCoat 36190-2G By far the best non-conductive die attach adhesive available

JANUARY 2, 2014
PACIFIC RIM ENGINEERING TO REPRESENT Y.L.S. PRECISION PLASTIC MOLDING MANUFACTURER IN U.S. , CANADA AND EUROPE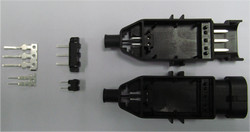 ---
PRESS RELEASES 2013

DECEMBER 1

GM SYSTEMS TO PRESENT WEBINAR FOR IMAPS

"Introduction to the Design and Fabrication of RF, High Speed and Microwave Hybrids, MCM's and Modules."

FOR MORE INFORMATION PLEASE CALL

TOM TERLIZZI 631-269-3820



NOVEMBER 6
3 D MEMORY USING CONDUCTIVE LINES FOR VERTICAL INTERCONNECTS ON STACKED DIE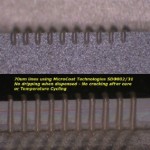 ---
NOVEMBER 4, 2013
CISSOID AND GM SYSTEMS TO PRESENT AT METRO CHAPTER IMAPS MEETING ON NOVEMBER 19, 2013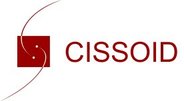 ---
October 20, 2013 GM SYSTEMS TO REPRESENT ALE System Integration IN N.Y.,CT AND NJ
---
SEPTEMBER 20, 2013 - GM SYSTEMS TO REPRESENT CISSOID IN NY,CT AND NJ
September 16, 2013
SYSACOM ANNOUNCES NEW SALES AND MARKETING DIRECTOR
August 26, 2013
Announcement of the 2013 IMAPS (www.imaps.org) Daniel C. Hughes Award
August 15,2013
46TH INTERNATIONAL SYMPOSIUM ON MICROELECTRONICS (IMAPS)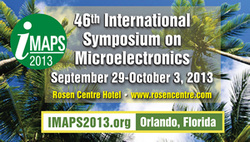 ---
April 2, 2013
GM Systems to represent eight new lines in NY State, New Jersey and Long Island.
Koartan, Microcertec, Kerdry, PNL Innotech, Sysacom, Micro Printing Systems, Sentec & Craftronic will be attending the IMAPS Metro Chapter Vendor show on April 11, 2013 ON LONG ISLAND , N.Y. See our new Line Card below for details and information on the show below.

February 27, 2013
Advanced Circuit Technology, a Rochester, N.Y. based manufacturer and assembler of PCBs and EMS is pleased to announce the signing of a new sales rep organization, GM Systems, covering key accounts in the Long Island, NY area. (see Press Release below)