ABOUT GM SYSTEMS LLC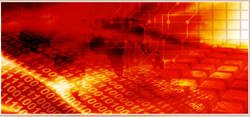 GM Systems is a global management and technology leader focused on delivering innovative, customized advanced electronic systems, semiconductor components, and RF solutions to a global customer base of leading OEMs seeking high-performance, market-driven technologies.



OUR TAGLINE: "COLLABORATE. FACILITATE. SUCCEED."
Beyond our portfolio of high-performance, enabling technologies, our tagline embodies the spirit of GM Systems

COLLABORATE
At GM Systems, we collaborate with our customers in collaborative engineer-to-engineer relationships. Our engineers are involved early in product design cycles, helping our customers to accelerate their new product introductions.

FACILITATE
With our broad applications expertise and innovative technology solutions, we facilitate a diverse set of applications including commercial, industrial, defense and space applications.

SUCCEED
Our customized, market-driven solutions for each of our OEM customers' unique system requirements—coupled with a passion for excellence in all aspects of product performance, quality, reliability, delivery, cost and service—insure that our OEM customers will succeed in their end-markets and applications.


---
About Tom Terlizzi
our Vice President & Co-Founder
"So, if you can learn something new everyday, don't forget what you learned yesterday, then you are moving ahead".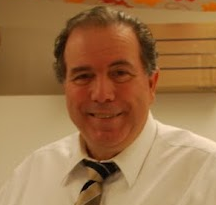 Tom is Vice President & Founder at GM Systems LLC a Management and Technology consulting firm, providing Business & Strategic plans, Acquisitions, Marketing & Sales strategy, Product development for electronics, microelectronic and proposal support.

He has designed and developed Power management systems, Single board computers, microelectronic circuits, hybrids, Chip On Board (COB) modules, flip chips, thick and thin film interconnects, Bi-Polar, D.I., CMOS,GaAs Integrated Circuits, RF modules, for over 30 years for military, aerospace, telecommunications and consumer markets.
Tom has held the position of Vice President/General Manager, Director of Marketing/Sales, Senior Business Development Engineer, Chief Engineer, Operations/Engineering manager, Director of Engineering, Senior Development Engineer at Agile Microwave Technology, Aeroflex Microelectronic Solutions Plainview (Now Cobham Semiconductors), Norden Systems (DIvision of United Technology now Northrup-Gruman-Westinghouse) , General Instrument Microelectronics (Now Microchip) and Grumman Aerospace. He has spearheaded acquisitions & mergers of several high tech companies, and drove ISO9000/Military quality certification and qualification processes.
He received a BEE from CCNY and a MSEE from NYU-Poly and has published several articles, papers and tutorials at international conferences, edited books on electronic packaging, consulted for the DoD on advanced electronic packaging as well as teaching electronics at the US Army Signal School in Fort Monmouth, N.J. He works with Tom Green of TJ Green Associates LLC to give seminars, technology transfers advice, and support technical, engineering,Quality and Marketing consulting projects in electronics and microelectronics.
Tom's web site www.gmsystems.com has been featured on two engineering web sites.
TECH EDGE 3
http://www.tech3dge.com
​​ONLINE-GEEK
http://www.online-geeks.com
Also , Tom Is a featured Electronic Engineer on EEWeb.
Tom's highlight in his career is that has circuits and products have landed on Mars and now Orbiting Jupiter.Tom also writes a blog on EDN Magazine Online which is presented in our BLOG page see links below.
---