Structured Business Development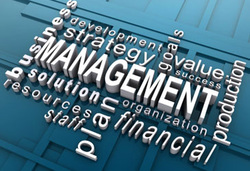 Why is it important to be diligent in following a structured process for Business Development?

Three reasons:


Increase your probability of win
Provide accountability for your Business Development team
Improve communications throughout your organization on Business Development activities

The current competition taking place in today's Big Target Procurement Strategy is a telling example of why reason #1 is so important: the winner will be in a position to have viable businesses for years to come, and the unsuccessful bidders will have to bid for contracts for smaller opportunities, for subcontract work to the winners, and also will need to continue to search for other work, in order for their businesses to remain viable. With stakes this high, you need to do all you can to increase your probability of win.

To illustrate reason #2, in one organization in which no structured business development process was followed, the business development team strayed from project to project rather than focusing on, and winning, projects. There was a lack of accountability that was not helpful to success. A well-managed business development process could help avert this situation.

Finally (reason #3), many organizations are focused on current programs and the new business initiatives are not very visible. With a structured business development process, communication of the status of business development initiatives is easier. The organization can remain apprised of new business initiatives.

---