PARTNERS WORKING TOGETHER TO SOLVE THE PUZZLE

KOARTAN MICROELECTRONIC
INTERCONNECT MATERIALS
KOARTAN Microelectronic Interconnect Materials is a manufacturer of thick film pastes for the microelectronic industry. We focus exclusively on high fire thick film pastes for ceramic circuits and component manufacturing.

---
ELECTRONIC ASSEMBLY - SURFACE MOUNT TECHNOLOGY AND CHIP & WIRE

---
SEMICONDUCTOR, IC'S, ASIC'S & RF COMPONENTS
AGILE MICROWAVE TECHNOLOGY - RF AND MICROWAVE COMPONENTS
Indie Semiconductor
- CUSTOM ASICS FOR EMBEDDED SYSTEMS IN THE CONSUMER, MEDICAL AND AUTOMOTIVE,TOYS, COMBINING RF AND ARM MICROCONTROLLERS
SILICON LINK - POWER MANAGEMENT- IC's, TSV DIODEs, TRANSISTORs, MOSFETs, & SCRs
OMMIC - GA-AS AND GA-N MMICS AND FOUNDRY SERVICES
ES COMPONENTS DIE AND SMT COMPONENTS FOR
VISHAY, SKYWORKS,
VISHAY PRECISION GROUP, (POWERTRON,VISHAY FOIL, ALPHA) SEMICOA, ZETEX, GOWANDA, SENSITRON, MICREL, NOVACAP,
ADVANCED SEMICONDUCTOR, INC., SEMIKRON, AND SKYWORKS-ISOLINK
CERAMIC SUBSTRATES & PACKAGES
Microcertec, Kerdry and PNL
: work collectively to provide integrated advanced ceramic solutions and assemblies for high tech markets worldwide!
Microcertec
for over 30 years has specialized in the Precision Grinding of advanced design ceramics. Microcertec is committed to be a genuine partner capable of delivering a technical solution that meets customer expectations. Our unique expertise is to combine precision grinding of 3D ceramics, thin-film metalizing and laser micro machining to serve high-tech markets (photonics, electronics, aerospace, semiconductors, and analytical instrumentation. (
http://www.microcertec.com/
) Kerdry was founded in 2003 by two researchers from the French Telecom Applied Research Laboratories.
KERDRY
offers a wide variety of vacuum deposited thin films used in the Medical, Telecom, Military, and Aerospace Industries. KERDRY has state of the art equipment facility capable of prototypes and volume thin film deposition. (
http://www.kerdry.com/english_kerdry/
)
PNL INNOTECH
Provides Glass and Ceramic-to-Metal hermetic components such as: Metal brazing to ceramics (Alumina, Zirconia, B4C, AlN, SiC, Si3N4), Glass-to-Titanium seals, Bakeable feedthroughs and connectors, Housing for Medical implants and U.H.V. viewports (Glass, Quartz, Sapphire, CaF2, BaF2) CONTACT THEIR PARENT COMPANY AT (
http://www.microcertec.com/
)
Sentec
is a high volume advanced Taiwanese manufacturer of metalized ceramic
substrates for Low (<1W) to Medium (1-3W) to High (10W) power applications. They provide DBC substrates utilizing thin-film technology to meet product specifications for the LED industry. Sentec has a highly capable skilled engineering staff. They currently supply products to the LED/ Optoelectronics, Microwave, Semiconductor and Solar markets. High Accuracy Multi-layer LTCC Substrate, Cu Slug Ceramic Substrate, Hermetic Ceramic Package (10-8) (
http://www.sentecee.com
)
ELECTRONIC DESIGN -SYSACOM
You are a products manufacturer and you need expertise in electronic engineering and software to improve your products performances, attractiveness and add emerging functionalities; in this case Sysacom will work with you and will undertake the challenge from concept to functional products.
Whether you need to add a controller board loaded with software, motors driver, Ethernet, Wi-Fi or cellular connectivity, sensors, security, signal processing, GPS, HiRes display, RFID or complex analog electronic, the complete and diversify team of Sysacom will drive your project to success.
Embedded Softwares - Electronics Circuits Design-PCB Layout Design-Electronics Circuits Manufacturing - FPGA Development - DSP: Hardware and Algorithms- Switching Mode Power Supply
Energy, Batteries and Alternate Power Sources
DYNAMIC ENERGY SYSTEMS, INC provides unique technology to support the infrastructure of alternate energy sources and promote sustainable energy including renewable energy sources, such as hydroelectricity,solar energy, wind energy, wave power, geothermal energy, and tidal power, and also technologies designed to improve energy efficiency including advanced battery technology, Smart Grid and Solar Power Systems Design.
---
SUPPLY CHAIN LOGISTICS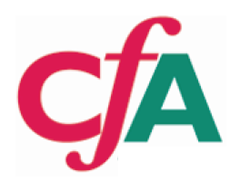 CF Associates helps OEMs develop their supply chain strategy, improve the performance of their existing supply chain, optimize their operations, and maximize the value of their outsourced manufacturing relationships.
---
INNOVATIVE DYNAMIC GRAPHIC LED DISPLAY SYSTEMS LED BILLBOARDS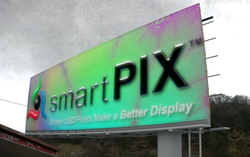 smartPIX® LLC: Innovative Dynamic Graphic LED Display Systems
--
smartPIX LLC is a N.Y. company created to introduce and market our new concept, full color dynamic graphic LED billboard and signage systems. Using a disruptive new patented approach to the basic design and operation of LED pixels, we've eliminated the problems of high power consumption and weight that until now, have plagued all LED billboards; a standard single 14 by 48 foot LED billboard weighs 10,000 lbs, making it costly to ship and assemble, and requires a large, expensive support and power structure to install.

Using our low power and heat dissipation design in a slim profile, ultra-light packaging, a 14 by 48 foot smartSTICK LED billboard weighs only 1,500 lbs. This reduces the large upfront support infrastructure and installation costs as well as ongoing operating costs. SmartSTICK's Total Cost of Ownership is significantly lower than all other LED billboards
---