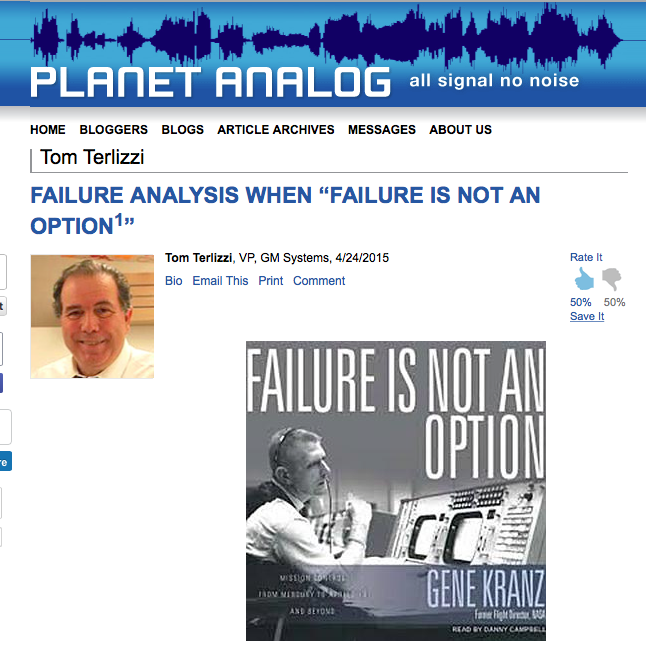 Just like the quotation in the movie "Apollo 132" and in real life, we design things not to fail. Your "friend"
Murphy
and Murphy Law 's3 (see Figure 1 below) is out there waiting for you.
As a consultant, I get called on during various phases of a project to perform "failure analysis".
Each phase of a project has unique failure signature patterns. Just like the bathtub curve in Figure 2, we see more "failures" in the initial design, development and early production "ramp up" phase.
As these failures are resolved, lower number of failures are exhibited throughout most of the product life cycle. Toward the "wear out" or legacy –"end of life" build there is an increase in failures until the end of the product life.
Figure 1 M
urphy's Law