PARTNERS WORKING TOGETHER TO SOLVE THE PUZZLE

ELECTRONIC ASSEMBLY MATERIALS AND EQUIPMENT
​






---

KOARTAN MICROELECTRONIC
INTERCONNECT MATERIALS

KOARTAN Microelectronic Interconnect Materials is a manufacturer of thick film pastes for the microelectronic industry. We focus exclusively on high fire thick film pastes for ceramic circuits and component manufacturing and Aluminum Nitride ceramic substrates.


---

POLYMER COATINGS AND ADHESIVES

ELECTRONIC ASSEMBLY - SURFACE MOUNT TECHNOLOGY AND CHIP & WIRE


---
SEMICONDUCTOR, IC'S, ASIC'S & RF COMPONENTS, and MIL-STD-1553 TRANSFORMERS AND COUPLERS
AGILE MICROWAVE TECHNOLOGY - RF AND MICROWAVE COMPONENTS
OMMIC
is a supplier of MMIC circuits, Foundry Service and Epitaxial Wafers based on III-V (GaAs, GaN and InP) materials. OMMIC provides its customers with cutting edge performance for Telecommunication, Space and Defense Applications.
include
mixed mode E/D PHEMT, Low Noise and Power PHEMT, Metamorphic HEMT and InP DHBT allowing the design of a wide range of MMICs including LNAs from 900 MHz to 160 GHz, Highly Integrated T/R Functions and Millimeter wave Power Amplifiers. (
http://www.ommic.com
)
OMMIC offers Standard Products and as well as Custom Designs. OMMIC also has a long history of providing Foundry Services with Complete Design Kits, Training and Design Assistance. Hermetic and plastic packaging, test and qualification (including Space and Military) are also available. OMMIC's principal markets are in Cellular Communications, High Data Rate Links, Phased Array Antennas,
MillimetER
wave Sensors, HiRel Devices for Space and Defense and Foundry Services.
AYDEEKAY - CUSTOM ASICS FOR EMBEDDED SYSTEMS IN THE CONSUMER, MEDICAL AND AUTOMOTIVE SPACES COMBINING RF AND ARM MICROCONTROLLERS
CISSOID
is the leader in high temperature semiconductor solutions, delivering standard products and custom solutions for power management, power conversion and signal conditioning in extreme temperature and harsh environments.
DTA-SA
is a
Satellite Equipment Manufacturer
(Amplifiers- SSPA, Demodulator, Down Converters, Embedded software) providing development of customized and standard products in the field of satellite communication both for turnkey terrestrial solutions as well as for on board satellite Flight systems
ES Components
is a bare die distributor supplying Military and Commercial grade Bare Die and Epoxy Mountable Passive components to the Hybrid and MCM markets. 
With an extensive inventory of over 40,000 line items, managed inventory solutions and value-added services, ES Components is your source for active and passive microelectronic components in wafer, bare die, and package form.
SILICON LINK - POWER MANAGEMENT-
IC's, TSV DIODEs, TRANSISTORs, MOSFETs, & SCRs
ELECTRONIC DESIGN AND SOFTWARE
Aldec, Inc.
is an industry-leading Electronic Design Automation (EDA) company delivering innovative
design creation
, simulation and verification solutions to assist in the development of complex FPGA, ASIC, SoC and embedded system designs. (http://www.aldec.com/en)
ALE System Integration
provides custom Software and Hardware test solutions that save you time and money using the latest tools (LAB VIEW) and industry best practices. With flexible tools we are able to service a wide variety of industries and unique product applications including Commercial Component and Systems Manufacturing, Military, Aerospace, Test Labs, Research Groups, Automotive, Medical, Hospital, Oil & Gas, Telecommunications, RF and Microwave products, Railroad and Rail Systems, Data Interfacing & Measurement, Semiconductor Test, Energy, and Financial software. (
http://www.aleconsultants.com
)
GM Systems
is a consulting company involved in microelectronic marketing, sales, design, supply chain, manufacturing and
assembly delivering
innovative, customized advanced electronic systems, semiconductor components, and RF solutions to a global base of leading OEMs seeking high-performance.
(
http://www.gmsystems.com
)
AyDeeKay
is a privately held semiconductor company, specializing in custom ASIC development for embedded systems in the consumer, medical and automotive spaces.
AyDeeKay
ASICs may embed an ARM
microcontroller
core together with a variety of analog and mixed signal blocks, including low power or high voltage power management, wired and wireless communications interfaces, sensor interfaces, user interfaces or high voltage control interfaces. (
http://aydeekay.com
)
Presco
has a
30 year track record
in electronic circuit design, embedded software, and electronics manufacturing. Presco design, manufacture, and
services private
label electronic products and sub-assemblies for Heads-up stereoscopic laser display for military aircraft, Real-time acoustic analysis of security threats, Ultrasound NDT for solid fuel rocket motors, Hardware neural net engine for optical pattern recognition, Low noise electronics for FTIR spectroscopy, Multi-GHz A/D for time of flight mass spectrometry,
Instrumentation for measurement-while-drilling
and High energy, low cost pulse electronics (
http://www.prescoinc.com
)
Sysacom
is an engineering firm that specializes in custom electronic circuits and systems design. They can develop the architecture and complete system designs, develop layouts, printed circuits, software and manufacture prototypes and experience with high performance circuits (VHDL) for high speed logic, audio, video and acoustic signal
processing, engine
controller, machine-to-machine. (
www.sysacom.com
)
Embedded Softwares - Electronics Circuits Design-PCB Layout Design-Electronics Circuits Manufacturing - FPGA Development - DSP: Hardware and Algorithms- Switching Mode Power Supply
CERAMIC SUBSTRATES & PACKAGES
Microcertec, Kerdry and PNL
: work collectively to provide integrated advanced ceramic solutions and assemblies for high tech markets worldwide!
Microcertec
for over 30 years has specialized in the Precision Grinding of advanced design ceramics.
Microcertec
is committed to be a genuine partner capable of delivering a technical solution that meets customer expectations. Our unique expertise is to combine precision grinding of 3D ceramics, thin-film metalizing and laser micro machining to serve high-tech markets (
photonics
, electronics, aerospace, semiconductors, and analytical instrumentation. (
http://www.microcertec.com/
) Kerdry was founded in 2003 by two researchers from the French Telecom Applied Research Laboratories.
KERDRY
offers a wide variety of vacuum deposited thin films used in the Medical, Telecom, Military, and Aerospace Industries. KERDRY has state of the art
equipment facility
capable of prototypes and volume thin film deposition. (
http://www.kerdry.com/english_kerdry/
)
PNL INNOTECH
Provides Glass and Ceramic-to-Metal hermetic components such as: Metal brazing
to
ceramics (Alumina, Zirconia, B4C, AlN, SiC, Si3N4), Glass-to-Titanium seals, Bakeable
feedthroughs
and connectors, Housing for Medical implants and U.H.V.
viewports
(Glass, Quartz, Sapphire, CaF2, BaF2) CONTACT THEIR PARENT COMPANY AT (
http://www.microcertec.com/
)
Sentec
is a high volume advanced Taiwanese manufacturer of metalized ceramic

substrates
for Low
(<
1W) to Medium (1-3W) to High (10W) power applications. They provide DBC substrates utilizing thin-film technology to meet product specifications for the LED industry.
Sentec
has a highly
capable skilled
engineering staff. They currently supply products to the LED/ Optoelectronics, Microwave, Semiconductor and Solar markets. High Accuracy
Multi-layer
LTCC Substrate, Cu Slug Ceramic Substrate, Hermetic Ceramic Package (10-8) (
http://www.sentecee.com
)
Energy, Batteries and Alternate Power Sources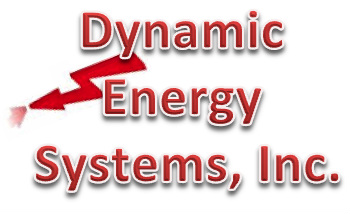 DYNAMIC ENERGY SYSTEMS, INC provides unique technology to support the infrastructure of alternate energy sources and promote sustainable energy including renewable energy sources, such as hydroelectricity,solar energy, wind energy, wave power, geothermal energy, and tidal power, and also technologies designed to improve energy efficiency including advanced battery technology, Smart Grid and Solar Power Systems Design.
---