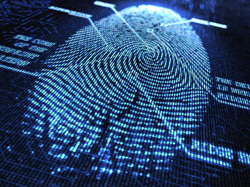 Cyber security dangers and threats expand daily Tom Terlizzi - June 27, 2012
On June 22, 2012, I was invited to attend the inaugural lecture series and awards luncheon on Cyber Security at the NYU-Poly campus at the MetroTech Center in Brooklyn, N.Y. Sponsored by Alfred P. Sloan Foundation, NYU-Poly's
series of four lectures and panel discussions
are designed to raise the visibility of cyber security risks and issues.
The first lecture discussed the partnership between academia, private and public entities working together to resolve these security risks.
The benefits of the Internet have been recently shown to be vulnerable to serious security risks. This critical infrastructure is now vulnerable to hackers as evidenced by virus like
Stuxnet
and
Flame.
Whether generated by friend or foe, these new secret weapons can place havoc and catastrophic failure in our airports, power grids, railways as well as our financial and business institutions.
Foreign hackers are the new breed of criminals who exploit private computer networks, steal intellectual property, and engage in industrial and military espionage. The risks are even greater as we move our personal, and corporate information and software to the "cloud".
Read More...